Incentives, Team Building for groups
Looking for the perfect destination to organize an event for your team? Choose one of our activities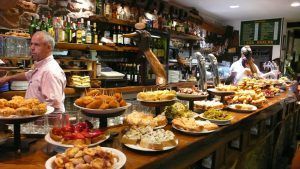 Discover Barcelona through gastronomy. An intense pleasurable experience. Learn about the culture and history through the cuisine. A memory that lasts.
MAKE YOUR OWN BOTTLE OF CAVA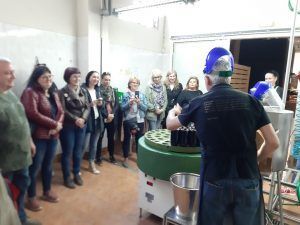 During this fun and original activity, you will discover all the secrets of Cava and its production process. And not only will we do the tasting of three Cavas, but we will also take part in the disgorging of a bottle of Cava for each attendee, visit to the family farmhouse and a tour of all the facilities.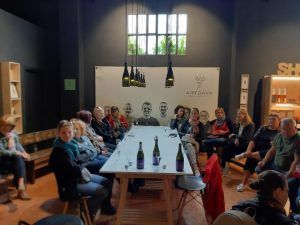 If you like the world of wine, this experience is designed for you. Enjoy a visit to wineries with wine tasting and food.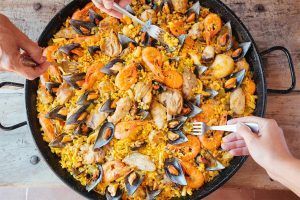 In this educational and participatory paellas workshop, you will learn almost everything about rice and paellas, about their history and origin, cultivation, varieties and production. After a brief introduction, our Chef will teach you how to cook a quality paella, from the preparation of the necessary smoke or broth, to the cooking and resting times before tasting it.
CREATE YOUR OWN MOSAIC OF GAUDI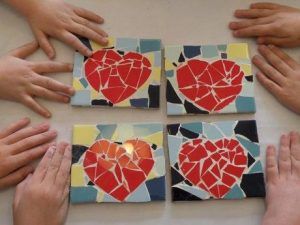 Learn the art of the trencadís mosaic, invented by Antoni Gaudí, and discover all the secrets by practicing and creating your own mosaics. Antoni Gaudí went a step further using waste pieces of ceramic and porcelain, from plates and cups of coffee. Today we can still see original examples of his work in almost all his masterpieces in Barcelona: Park Güell, Casa Batlló, La Pedrera and the Sagrada Familia. You will learn the technique and take home a very special and unique memory of Gaudí's Barcelona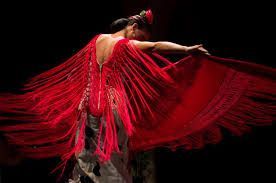 Why incorporate flamenco into your event? Because it is much more than a style. It is an art, almost a way of understanding life. Flamenco is feeling, emotion, passion. Declared Intangible Cultural Heritage by Unesco since 2010, it is a discipline that transcends borders. Flamenco events are a fabulous option to soak up the culture of an entire country. Its history, its traditions, its folklore beats in each rhythm, in each step, in each song.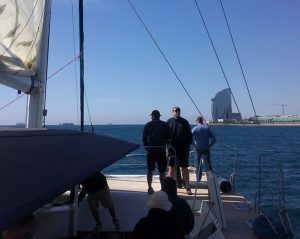 An ideal activity for small and large groups to sunbathe and enjoy a special moment together. You will enjoy Barcelona from the most exclusive point of view while sailing in the wind, and you will be able to pilot the boat and participate in all tasks.
This is an unforgettable experience!
Turisme de Catalunya Registry Number: GT-002703